The ayurvedic medicine is an alternative system millennial born in India and served as a base even for the traditional chinese medicine. Its name means "science of life" in sanskrit, and its philosophy seeks to unite the well-being and health. One of the main points that Ayurveda advocates is that everything we consume has a direct impact on our physical and emotional state. So, good digestion is fundamental.
Starting from this idea, which is also advocated by the western medicine, the diet has a direct relation with the development or prevention of disease. Some of the teachings of Ayurveda are essential for the proper functioning of the digestive system, whose organs may be a port of entry for many serious health problems. For this philosophy, each one is exactly what you can digest, since not everything that we eat is metabolized by our body. This is easily explained by the "doshas", the profiles that define each physical characteristic or personality of a person.
Tips of ayurvedic medicine for good digestion
Know that eating habits can help in good digestion, according to Ayurveda.
Choose the food carefully
Each dosha has a set of foods that are more suitable to achieve the balance. Because of this, she believes it is important to identify which are those items most suitable for your profile. Just because a food is considered healthy does not want that it will do you well. Respect the signals of your body.
Ginger tea
A half hour before every meal, prepare the following recipe: a cup of ginger tea with three drops of lemon juice and a pinch of sea salt. This drink has the power to promote the formation of enzymes which assist in good digestion.
Without exaggeration
Everything in excess is bad and this holds true especially for food. Always seek moderation. Ayurveda indicates "split" the stomach into four parts: two rooms should be filled by food, one fourth with a bit of water (never ice cold) or herbal tea, and the last quarter should stay empty.
Cook the food
For this medicine, the food cooked and warm are more easily digested, since our body is also hot. And this also goes for the intake of water. Try to avoid drinking liquid ice cream, because our body takes about 30 minutes to digest warm water and an hour in the cold (since it needs to heat up before the body to absorb it).
Routine of sleep
You can even find strange the relationship between digestion and sleep, but this is easily explained. The dosha Pitta is the one that is connected to the digestion, cleaning and detox. And he begins to act on our body at around 22 hours. This is why it is indicated to lie at this time every day.
Identify your hunger
It is very common to confuse physical hunger with emotional. The result of this, is to eat even with a full stomach, which results in weight gain, swelling and discomfort. The ideal is to eat every three or four hours because this is the time our body takes to absorb completely what has been eaten.
Enjoy your meal
One of the things most wrong that you can do in relation to food is to eat while watching television or moves in the cell. Take this time to feel what you are ingesting, focus on the flavors, textures and full. This helps even to leave your stomach satisfied longer.
Respect the time of digestion
After the meal, search for relax. Valley do a light walk, meditate, or, if you can, even take a nap. Our body needs this time to execute the entire process of digestion.
Eat more at lunch
According to ayurvedic medicine, "when the sun is at its highest point of the day, the fire the digestive is stronger". For this reason, it is indicated that the largest meal of the day is lunch, so that the body to make the digestion complete. Leave for the night snacks more light.
Gallery
Rasa – A Critical Factor in Ayurvedic Cooking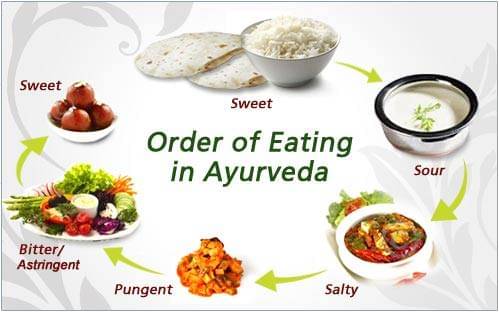 Source: www.lybrate.com
Can T Digest Fat
Source: www.burnetindonesia.org
Marma Chikitsa: 9 Potential Benefits
Source: everydayayurveda.org
Papaya To Reduce Cholesterol Level
Source: www.healthcare6.in
Spiritual Ayurveda: our Five Subtle Bodies and Three …
Source: blog.maharishi.co.uk
9 Star Fruit Remedies For Obesity, Tonsillitis, Anosmia
Source: easyayurveda.com
Ghee For Skin Care- A Simple Ayurveda Method-Curejoy.
Source: www.curejoy.com
yoga for health Archives
Source: www.justforhelth.com
Organic Rose Petal Thirst Quencher
Source: www.shareayurveda.com
Dosha Diet
Source: playapp.kocpc.com.tw
Somatheeram Ayurveda Resort, Thiruvananthapuram, Kerala …
Source: www.panchakarma.com
How to Eat Ragi
Source: everydayayurveda.org
Ayurveda 101
Source: www.banyanbotanicals.com
diet tips – Try A Digestion Calmer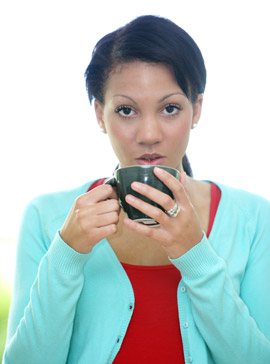 Source: www.womanandhome.com
Tiffany Cruikshank's Yoga Tricks for Better Digestion …
Source: fitnesshealthyoga.com
Learn Stomach Pulling for Superior Digestion
Source: lifespa.com
How to Get Rid of Constipation Fast (3 EASY CONSTIPATION …
Source: www.pinterest.com
242 best images about HUILES ESSENTIELLES on Pinterest
Source: www.pinterest.com
5 Simple Ways to Improve Your Digestion With Ayurveda …
Source: www.yogajournal.com
Ayurveda describes alopecia by use of terms such as …
Source: www.pinterest.com