If You Know How To Dress In Hot Weather You Will Immediately Distinguish Yourself With Style
It is very important that you learn to dress when it is hot to look relaxed and casual.
How many insured options exist to combine shirt and pants in hot weather? I will share 10 guaranteed options today. Are you ready?
1) Blue Sky Shirt And Blue King Cotton Trousers
This is a guaranteed combination for anyone, the secret is that the shirt is lighter than the pants. Wears braided brown belt, which is appropriate for casual attire.Roll up the shirt. No unbuttons beyond the second button. Wear casual watch and loafers without socks.
2) Lycra Shirt And Cotton Trousers
Wear the lilac shirt in your casual combinations. The lilac color conveys confidence and in combination with pants color bone will make you look very cool and relaxed.Although you can leave the shirt on the outside looks great when you notice the belt, which must be brown, as the pants are light colored.
3) Pink Linen Shirt And Beige Cotton Pants
When it is a hot season you should consider having a linen shirt, which is much cooler than cotton. I recommend the light pink color, few men dare to use it, however, those who use it project a lot of security in themselves, because they know they will be seen. The pink shirt combines excellent with beige cotton pants.In this case I recommend that the belt and the shoes are honey colored. Do not forget the watch and the sunglasses.
4) Sky Blue Shirt And Military Green Cotton Pants
Do you want a unique combination? Then wear a sky blue cotton shirt in combination with a casual cotton green military pants. The mixture of both colors delights the eye immediately, and more so if you were right in wearing shoes and a brown belt. When rolling up the shirt lights very casual and relaxed. Uses metal extensible watch. If you wear socks, they are the color of the shoes.
5) White Shirt, Coffee Vest And Beige Cotton Pants
For those who love the color brown and want to mix it with mastery in this time of heat this is a combination that will enjoy. The white shirt should be made of cotton to ensure that despite wearing the vest supports the heat. The vest must be a dark brown color, as the contrast makes the combination look more attractive. The beige trousers can be linen (which is cooler) or cotton. And of course, as you noticed, the accessory that gives a unique style is the hat, which should be white to harmonize with the whole outfit. Wear beige fabric shoes or light brown and needlepoint shoes. Do not forget the watch and the sunglasses.
6) Sky Blue Shirt, Waistcoat And White Linen Trousers
Do you have an event on the beach and you want to look elegant without suffering from the heat? Nothing better than wearing a sky blue cotton shirt in combination with a white linen vest and trousers. The shirt rolled up is 100% justified by the weather. It is not necessary to wear a tie, but in this case you must wear formal leather belt in honey color and moccasins shoes of the same color. Leave the last button on the waistcoat unsealed so that the belt is visible, which, being formal, needs a leather strap watch (in dark or light brown range). If you wear socks that are the color of the shoes, although if the event is 100% on the beach you can do without them.
7) White Shirt And Opaque Blue Cotton Pants
Looking for another casual combination little view? This is another one of them.White cotton shirt with opaque blue pants and brown shoes. If you combine it with black shoes you will have killed the visual harmony of this casual combination. You can wear sneakers or loafers, but watch out for the belt to be of the same shade.The socks I suggest are the color of the shoes. Uses metal extensible watch not to use all brown accessories.
8) Sky Blue Shirt With Fabric Tie And Beige Cotton Pants
Did you know that in casual attire the cotton tie looks great? Very few men consider it, because they tie the tie with the suit. Yes, it is valid to wear a tie but this should be narrow, cotton and darker color than the shirt (navy blue is warranty). Arremanga the shirt, this will help you to make your image more accessible. He wears brown leather belt and moccasins shoes of the same tone.The pisacorbatas is very practical so that you do not suffer from that the tie prevents you, use it silvery and, in this occasion, a little lower than it is advisable so that the tie does not move. Do not forget the watch and the sunglasses.
9) Green Shirt And Cotton Trousers
Were you surprised by the previous combinations? This may do even more. I'm sure you've hardly seen her before. Very few men will choose it without first knowing that it is possible to combine the dark green color and cotton trousers in bone color. As of today you know that it works. To make it look great do not forget to roll up your shirt and wear a leather belt (it can be braided or normal) in light brown color combined with the same colored shoes. In this case the clock that was used in the photograph does not please me, it will look better if it is metallic, not so sporty. Bracelets are valid, but do not overdo it. Uses at most two. You can not wear the socks.
10) Gray Shirt And Black Jeans
For those who refuse to wear cotton pants or do not yet have one, this combination is a very good option: Gray cotton shirt with black jeans, black fabric belt (do not wear black leather belt or ruin the combination) and Gray or black moccasins shoes without socks. Once again, the bracelets are valid in casual dress but do not overdo it.
Now you know 10 new ways to combine casual shirts in hot weather. Shine for your confidence and style in your next appointment.
Gallery
5 Principles for Hot Weather Clothing
Source: www.realmenrealstyle.com
5 Principles for Hot Weather Clothing
Source: www.realmenrealstyle.com
5 Principles for Hot Weather Clothing
Source: community.allhiphop.com
Teacher clothes
Source: www.pinterest.com
5 Tips For Hot Weather Clothing
Source: www.hebeinteresting.com
25+ best ideas about Hot weather outfits on Pinterest …
Source: www.pinterest.com
Pack Like a Pro: Outfit Ideas for Warm- or Cold-Weather …
Source: www.pinterest.com
Favorite Warm Weather Work Clothes
Source: www.toolsofthetrade.net
Favorite Warm Weather Work Clothes
Source: www.toolsofthetrade.net
5 Principles for Hot Weather Clothing
Source: www.realmenrealstyle.com
Best Hot Weather Clothing for Hiking: Expert's Picks …
Source: myoutdoorslife.com
Bottoms, Girls' Clothing : Target
Source: www.target.com
60 Summer Outfits For Men
Source: nextluxury.com
The Best Hot Weather Clothing That'll Help You Survive …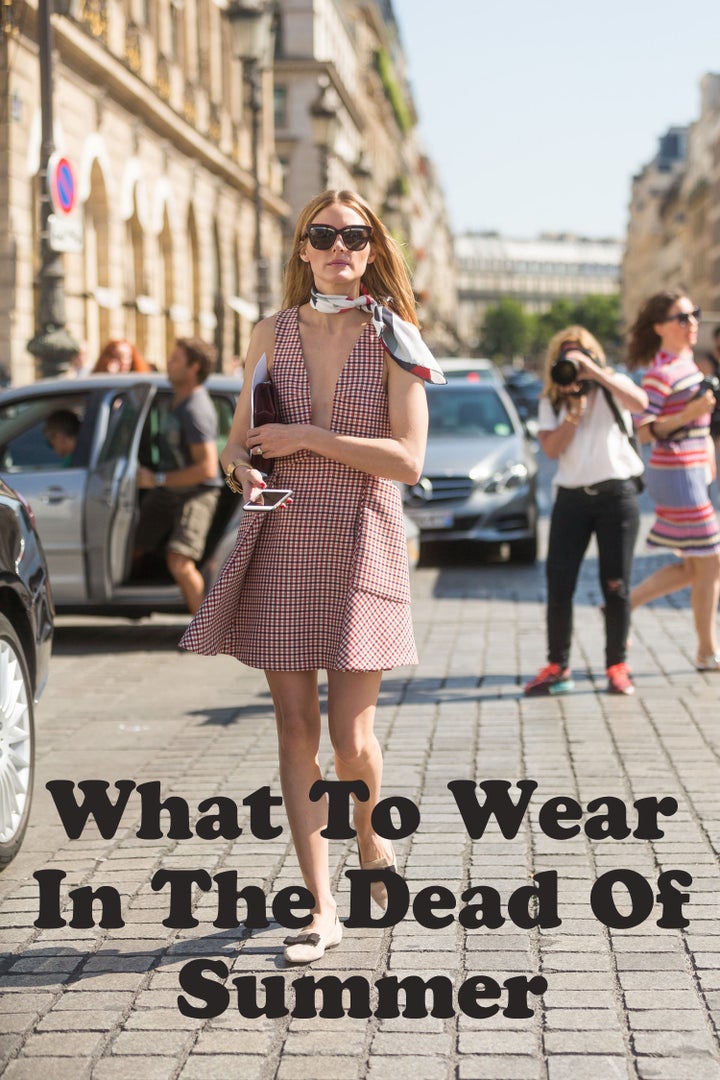 Source: www.huffingtonpost.com
How To Wear Leather In Hot Weather (It Can Be Done …
Source: whowhatwear.com
How to Dress for Hot Weather: 12 Steps (with Pictures …
Source: www.wikihow.com
Cold Weather Baseball Essentials
Source: probaseballinsider.com
5 Principles for Hot Weather Clothing
Source: www.realmenrealstyle.com
Warm Weather Clothing
Source: www.refinery29.com
How to Dress for Hot Weather: 12 Steps (with Pictures …
Source: www.wikihow.com